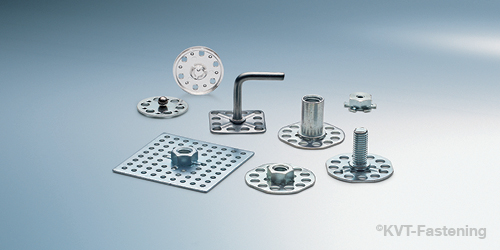 Thread studs, thread collars, pins, nails and nuts fixed with a ground plate
these are ideal to imbed, to cast integral, to press in or to bond at a multiplicity of plastics and many more. Simple to install and without the need to drill. This saves time and stability deficits in the part.

Bighead fasteners are used in the following industries: automotive, marine, furniture, engine building and many others. Various designs offer universal and intelligent solutions.